Commercial and Residential Steam Cleaning Across Tampa and Chattanooga
Count on professional results with Pro-Kleen Systems. We provide, roof cleaning and steam cleaning solutions in Riverview, FL, without doing any damage to your property and the environment. We specialize in:
Shingle & Tile Roofs
Patios & Awnings
Gas Stations & Restaurants
Strip Malls & Community Entrances
Driveways & Sidewalks
Private Schools & Parking Garages
Pool Cages & Pool Decks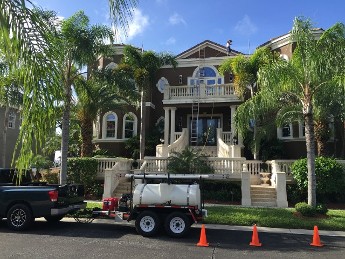 Going Green
Instead of chemicals, we use hot water for cleaning. Steam beyond 200 degrees instantly kills every germ, spore, mold, and mildew. The methods that we use do not pose harm to the environment or any vegetation.