The Best Under Pressure
Competitively Priced, High-Quality Pressure Cleaning Service & More
WELCOME TO
Pro-Kleen Systems
Exterior House Cleaners and Painters Across Tampa and Chattanooga
Expect top-notch cleaning services minus the harmful chemicals at Pro-Kleen Systems in Riverview, FL. With more than 32 years in the business, we successfully provide steam cleaning services for the most demanding of clients. When it comes to roof cleaning and interior and exterior custom house painting, we are recognized as industry experts with more than 32 years' experience offering roof maintenance and steam cleaning in Riverview, FL.
CALL US TODAY AT:
813-240-7274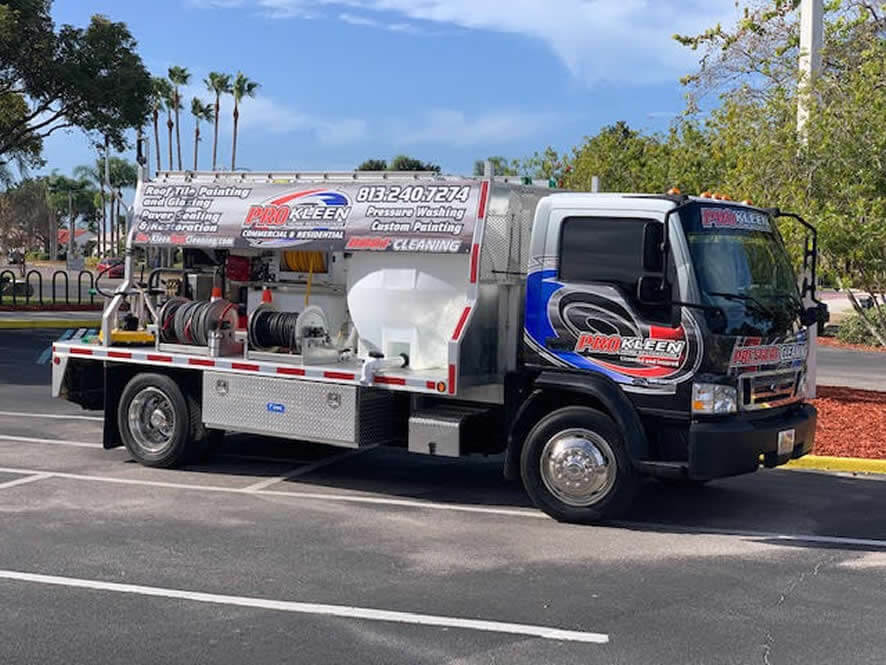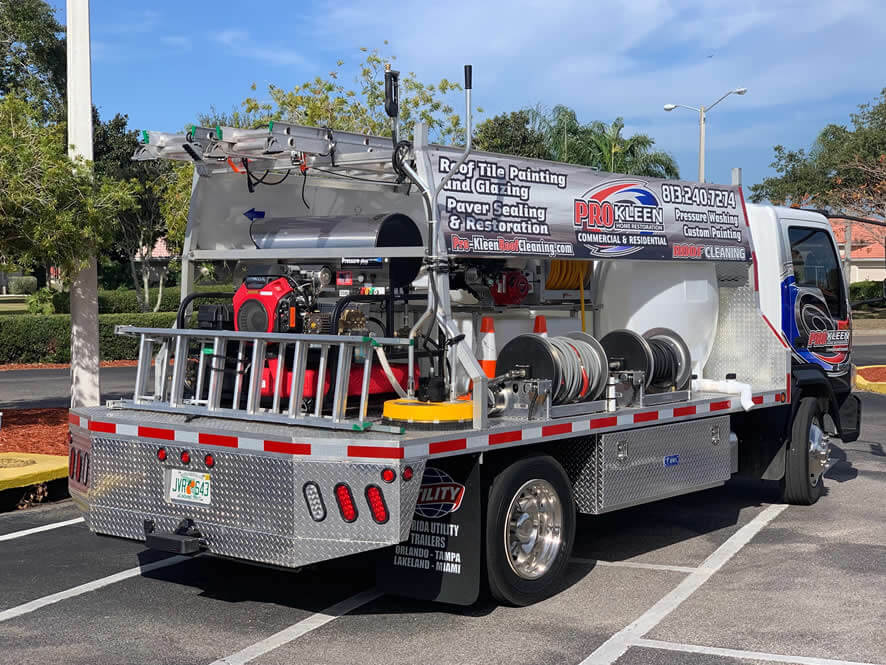 A Range of Services
Our roof maintenance services clean and renew shingle and tile roofs, and we are also available to clean a range of other items and areas, including:
Patios & Awnings
Gas Stations & Restaurants
Strip Malls & Community Entrances
Driveways & Sidewalks
Private Schools & Parking Garages
Pool Cages & Pool Decks
Roof Tile Painting & Clear Coating
Brick Paver Restoration & Sealing
Interior & Exterior Painting
Roof Maintenance
Skills to Trust
Maintaining the Value of Your Property
When your home or business is covered in dirt, it is very uninviting and does not look good or professional. Additionally, dirt and grime can damage and stain the paint, siding or shingles on your home, leading to a decreased property value and costly repairs. It is for these reasons that keeping your home or business's exterior cleaned is so important.
At our company, we understand the importance of having a clean property, which is why we offer thorough pressure cleaning services and pay close attention to detail to ensure dirt and debris is removed. After having our team clean your property, it will look as good as new, and you won't have to worry about dirt or damage lowering your property's value.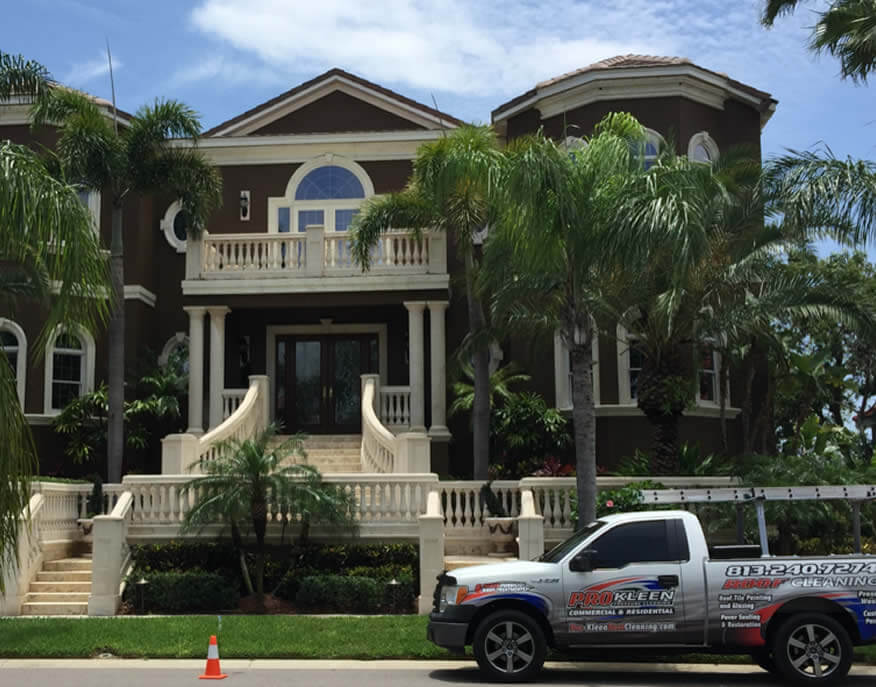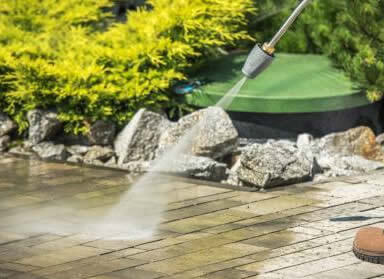 PATIOS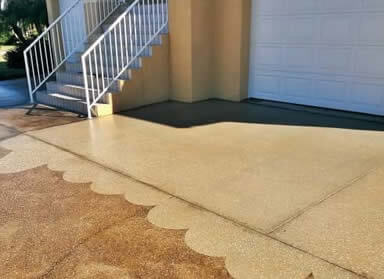 DRIVEWAYS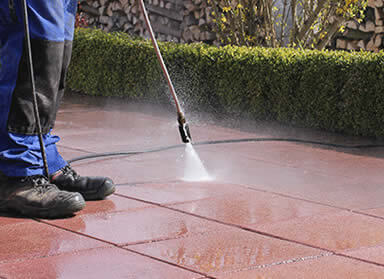 SIDEWALKS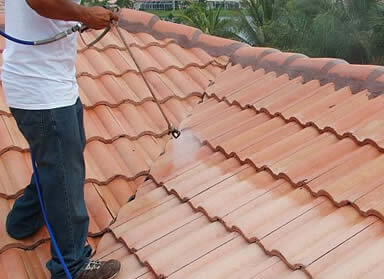 ROOFS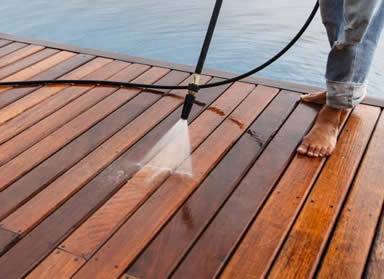 DECKS
Why Choose Us
All Work Performed Is Guaranteed Pro-Kleen Systems is committed to providing the best, safest, and most cost-effective approach for customer satisfaction. Everything stems from a passion and dedication to delivering quality service at all costs.
Professionalism Hot-water and low-pressure steam cleaning are the critical elements in maintaining and restoring the beauty of your home or business without doing any damage. At Pro-Kleen Systems, projects are always finished thoroughly and on time (weather permitting).
Excellent Service & Equipment Pro-Kleen Systems uses truck and trailer-mounted pressure washing equipment and biodegradable cleaning products to provide roof treatment services. We are also 100% mobile for all fleet maintenance applications where water supply is limited.
The Pro-Kleen Difference Our company is family-owned-and-operated. All our employees are uniformed, clean-cut, well-trained, and experienced to do their job in the most efficient way. We do not cut corners! It's not clean unless it's Pro-Kleen!